I Can Read My First Books: Dinosaurs - A Pre-Primer Sight Words Storybook: Pre K - Kindergarten, Ages 3-5, Pre Level 1 (Paperback)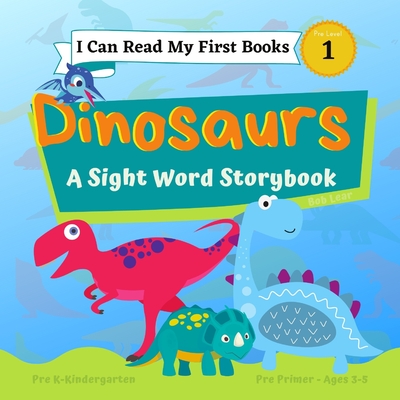 $10.95

Usually Ships in 2-8 Days
Description
---
I Can Read My First Books: Dinosaurs
A My Pre Primer Sight Words Storybook
A colorful, fun and educational pre-primer sight words picture book that features all of the Dolch pre primer sight words in the story. Storybooks are the best method to teach sight words in a visual context. The Pre primer sight words are highlighted in red. Pause to explore each page so your little learner can read and identify the key sight words in the sentences.
Pre-primer Kindergarten Sight Words
a, and, away, big, blue, can, come, down, find, for, funny, go, help, here, I, in, is, it, jump, little, look, make, me, my, not, one, play, red, run, said, see, the, three, to, two, up, we, where, yellow, you.
Grade 1 Sight Words
all, are, ate, be, do, four, have, like, no, on, that, there, they, under, with.