Life On The Mississippi (Paperback)
Holiday Hours and New Hours in 2022
Thank you for your support this year!
Beginning Jan. 3 Prince Books will open one hour later at 10 am Mon-Sat. and 11 am Sunday.
January 10, 2022: WE ARE HIRING. PLEASE SEE JOB DESCRIPTION BELOW AND CLICK pdf AT THE BOTTOM FOR EMPLOYMENT APPLICATION
Application must be filled out by hand and returned to the bookstore in person.
EMPLOYMENT APPLICATION BELOW:
High school degree mandatory; at least some college preferred.
This job is people oriented but also extremely detail oriented! We process a lot of special and online orders and have thousands of inventory records. Strict adherence to our process is important to keep the store operating smoothly.
Responsibilities include, but are not limited to:
Ensuring that all customers, whether in store, over the phone or online have a positive shopping experience
Operating our cash registers efficiently and accurately
Creating and maintaining displays; shelving books and maintaining good section organization
Receiving and returning shipments; maintaining an accurate physical inventory
Processing online orders for store pickup, curbside pickup, and shipping
Standing/walking is constantly required
Lifting of books and boxes is constantly required
Basic store maintenance including taking out trash and boxes, washing door windows, and dusting
Must be comfortable learning and working with a variety of software, including point of sale/inventory control system, ecommerce and shipping programs
Must be able to work in a team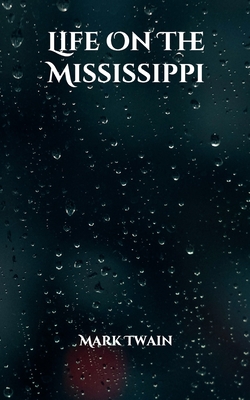 Description
---
THE Mississippi is well worth reading about. It is not a commonplace river, but on the contrary is in all ways remarkable. Considering the Missouri its main branch, it is the longest river in the world four thousand three hundred miles. It seems safe to say that it is also the crookedest river in the world, since in one part of its journey it uses up one thousand three hundred miles to cover the same ground that the crow would fly over in six hundred and seventy-five. It discharges three times as much water as the St. Lawrence, twenty-five times as much as the Rhine, and three hundred and thirty-eight times as much as the Thames. No other river has so vast a drainage-basin: it draws its water supply from twenty-eight States and Territories; from Delaware, on the Atlantic seaboard, and from all the country between that and Idaho on the Pacific slope a spread of forty five degrees of longitude. The Mississippi receives and carries to the Gulf water from fifty-four subordinate rivers that are navigable by steamboats, and from some hundreds that are navigable by flats and keels. The area of its drainage-basin is as great as the combined areas of England, Wales, Scotland, Ireland, France, Spain, Portugal, Germany, Austria, Italy, and Turkey; and almost all this wide region is fertile; the Mississippi valley, proper, is exceptionally so.