Wide Open Evansville (Paperback)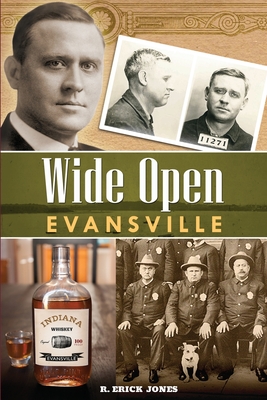 $21.99
Email or call for price.
Description
---
What began as a genealogy search grew into an in-depth investigation of a period in Evansville history when Indiana instituted prohibition while Kentucky, just across the Ohio River, did not. Evansville was a brewery town with a strong German culture at the time, and it struggled to stay away from liquor. When a local newspaper began highlighting the continued occurrences of inebriation, the public concluded that the police and city administration were either insincere in their pursuit of vice or, worse, were permitting it. The city earned a reputation for being wide open when Evansville's Chief of Police, Edgar Schmitt, was accused of selling confiscated liquor from the police station and using the police boat for bootlegging.
The author is the great-grandson of Evansville Police Captain Andy Friedle, the officer in charge of the infamous police "booze boat" which was used to import booze. His research has uncovered some fascinating documents that reveal the true story of the whiskey ring conspiracy in sensational detail.
This authentic account provides a remarkable insight into the investigation and trial. It covers the forgotten details of the story and reveals things that were never brought to light. Finally, you can read the truth about this historic event and get answers to key questions such as who was involved.