Ready, Set, Wait.: The Unadulterated Truth about Navigating Sex, Singleness, and Abstinence as a Christian Woman (Paperback)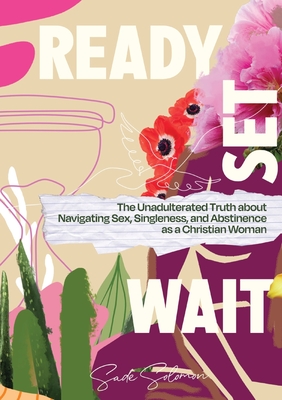 $17.99

Usually Ships in 2-6 Days
Description
---
"Be confident, but not too confident; be ambitious, but not too ambitious; show interest, but not too much." When it comes to marriage advice, single Black Christian women have heard it all. From the pulpit to the streets, to social media's virtual corridors, Christian conferences, and seminars, the message is always the same: single, Black, Christian women have got their priorities all wrong. Along with the list of dos and don'ts comes the list of who they must strive to be in order to attract the right man for marriage.
In this biblically sound, eye-opening analysis of God's word, the church, and the single Black Christian woman, online community expert, and influential online content curator, Sade Solomon offers women another way of thinking about their season of singleness. Using scripture and her own personal journey as a catalyst to demonstrate God's intentions and grace, she guides women on how to truly live a life of fulfillment and purpose while they wait on the promises of God regarding marriage.
This book is designed to teach women how to shed what they've heard the world say and to tune their ears and hearts to hear what God says about them, their future, and His will for their lives as single women.