Hog Wild- Lynn Waltz at Prince Books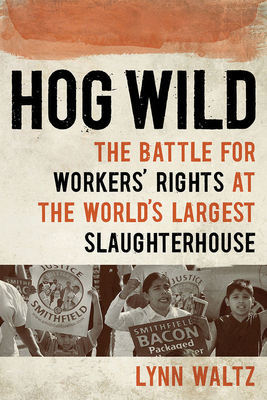 Lynn Waltz
Hog Wild:
The Battle for Workers' Rights at the World's Largest Slaughterhouse
Book Signing & Presentation
November 3, 2018
2:00 PM
When Smithfield Foods opened its pork processing plant in Tar Heel, North Carolina, in 1992, workers in the rural area were thrilled to have jobs at what was billed as "the largest slaughterhouse in the world." However, they soon left in droves because of the fast, unrelenting line speed and high rate of injury. Those who stayed wanted higher wages and safer working conditions, but every time they tried to form a union, the company quickly cracked down, firing union leaders, assaulting organizers, and setting minority groups against each other.
Author and journalist Lynn Waltz reveals how these aggressive tactics went unchecked for years until Sherri Buffkin, a higher-up manager at Smithfield, blew the lid off the company's corrupt practices. Through meticulous reporting, in-depth interviews with key players, and a mind for labor and environmental histories, Waltz weaves a fascinating tale of the nearly two-decade struggle that eventually brought justice to the workers and accountability to the food giant, pitting the world's largest slaughterhouse against the world's largest meatpacking union.
Waltz's eye-opening examination sheds new light on the challenges workers face not just in meatpacking, but everywhere workers have lost their power to collectively bargain with powerful corporations.
Lynn Waltz is an assistant professor of journalism at The Scripps Howard School of Journalism and Communications at Hampton University in Hampton, Virginia. Nominated twice for a Pulitzer Prize by The Virginian-Pilot, she has been a professional journalist for more than twenty-five years. Ms. Waltz received a Master of Fine Arts in Creative Nonfiction from Old Dominion University in 2011.
Event date:
Saturday, November 3, 2018 - 2:00pm

$24.95
ISBN: 9781609385859
Availability: On Our Shelves Now
Published: University Of Iowa Press - May 15th, 2018
---